Vivetta Quad and Poppy Monogram Thruster.
Both are original shapes. The poppy board was an experiment with classic high fashion monograms and the vivetta board's art was inspired by a series of swan dresses
Poppy Monogram Thruster Deck
I love botanical illustrations. The top deck was a hand painted poppy illustration to lend to my clothing brand Popoveralls
Hermes Potato
Shaped from scratch, Hermes tie design hand painted. First board I ever shaped, painted and laminated myself.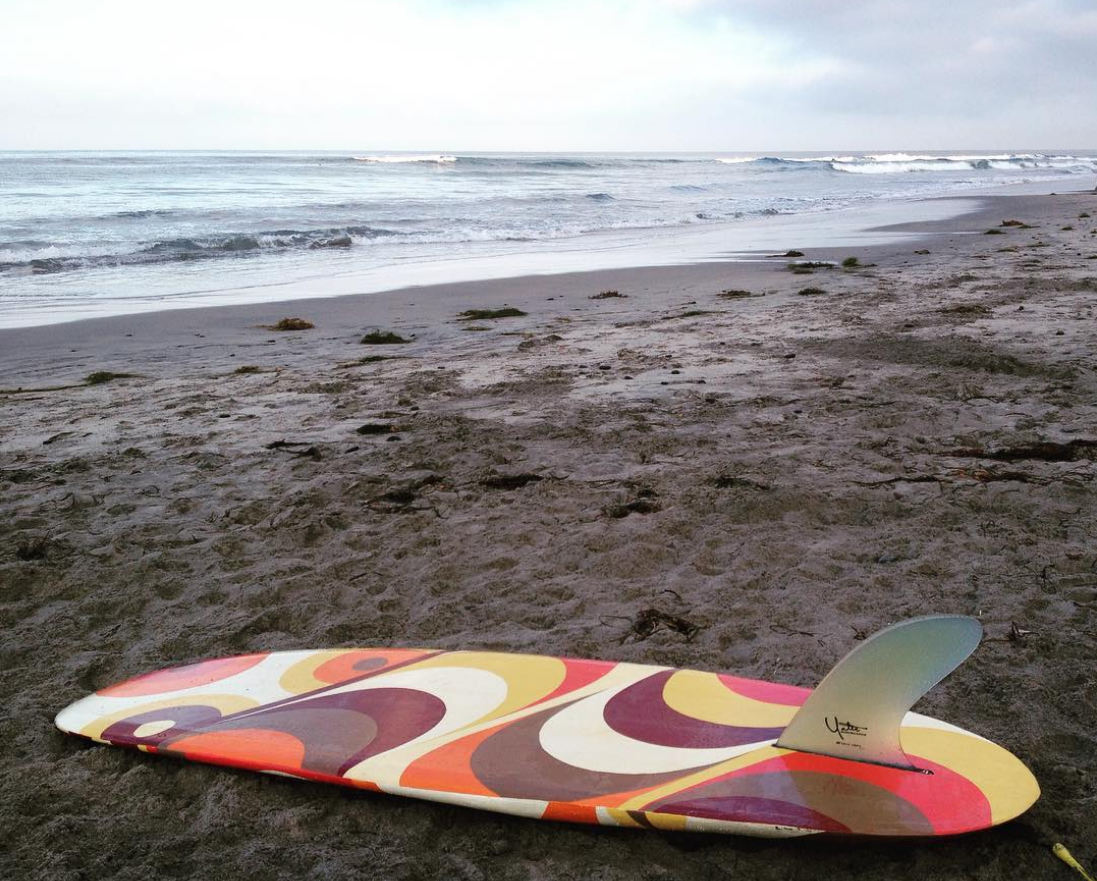 Pucci Egg
Reshape from a broken long board. Pucci is an iconic italian designer that created a multitude of psychedelic fabrics in the 1960s.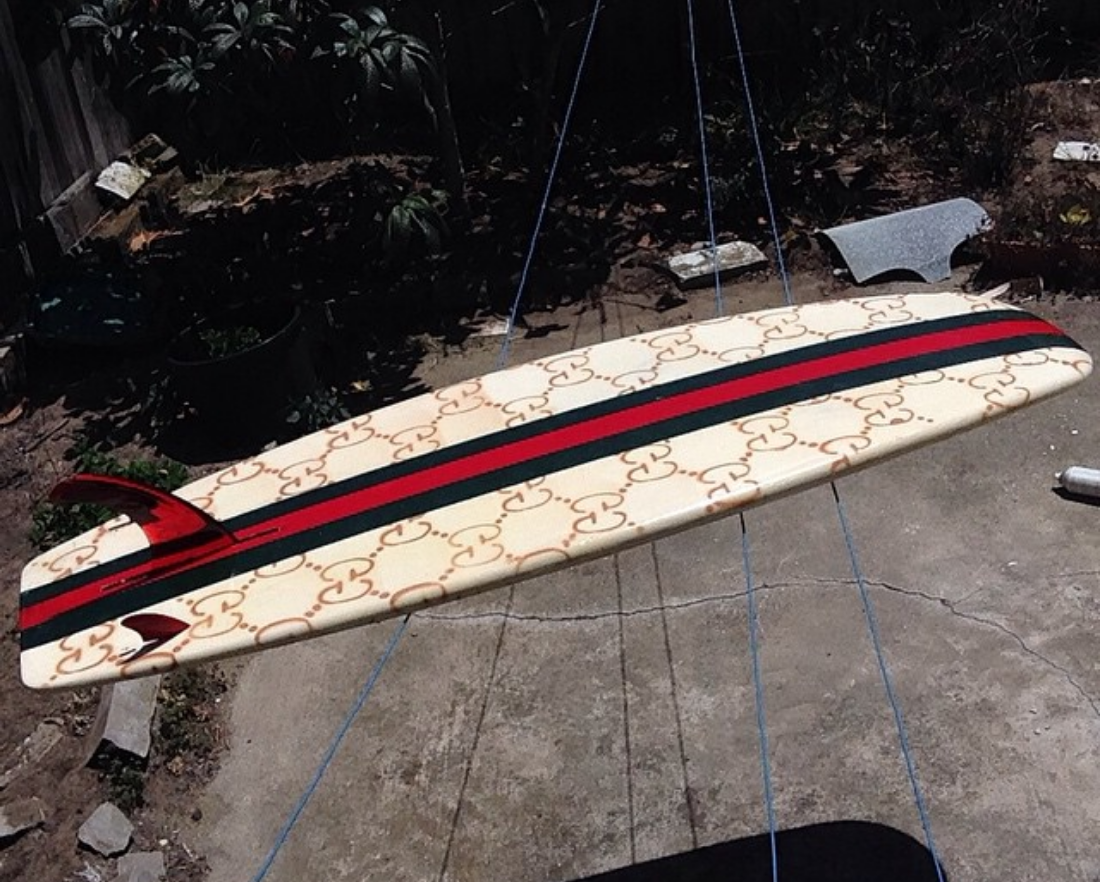 Gucci Soap
Reshaped from a broken short board. This was the beginning of my obsession with creating my own surfboards